---
---
Original Ares Electronic Programmer Unit for ECFS gearboxes (Electronic Firing Control System).The unit can easily set the firing mode of your weapon (Safe / Semi / 3rd batch / Auto) or the type of battery to increase its life and performance.
How to Pre-set the firing mode:
1) Unplug the battery from your AEG.
2) Select the battery type on the Electronic Programmer.
3) Plug in both AEG and battery connector into the Electronic Programmer.
4) ZSelect the firing mode on the Electronic Programmer.
5) Press "Enter" to set firing mode. You will hear one long "beep" when finish.
6) Re-connect the battery connector to AEG and the weapon is ready to use.
Caution:

 

Do not disconnect the connectors or touch the trigger during programing process.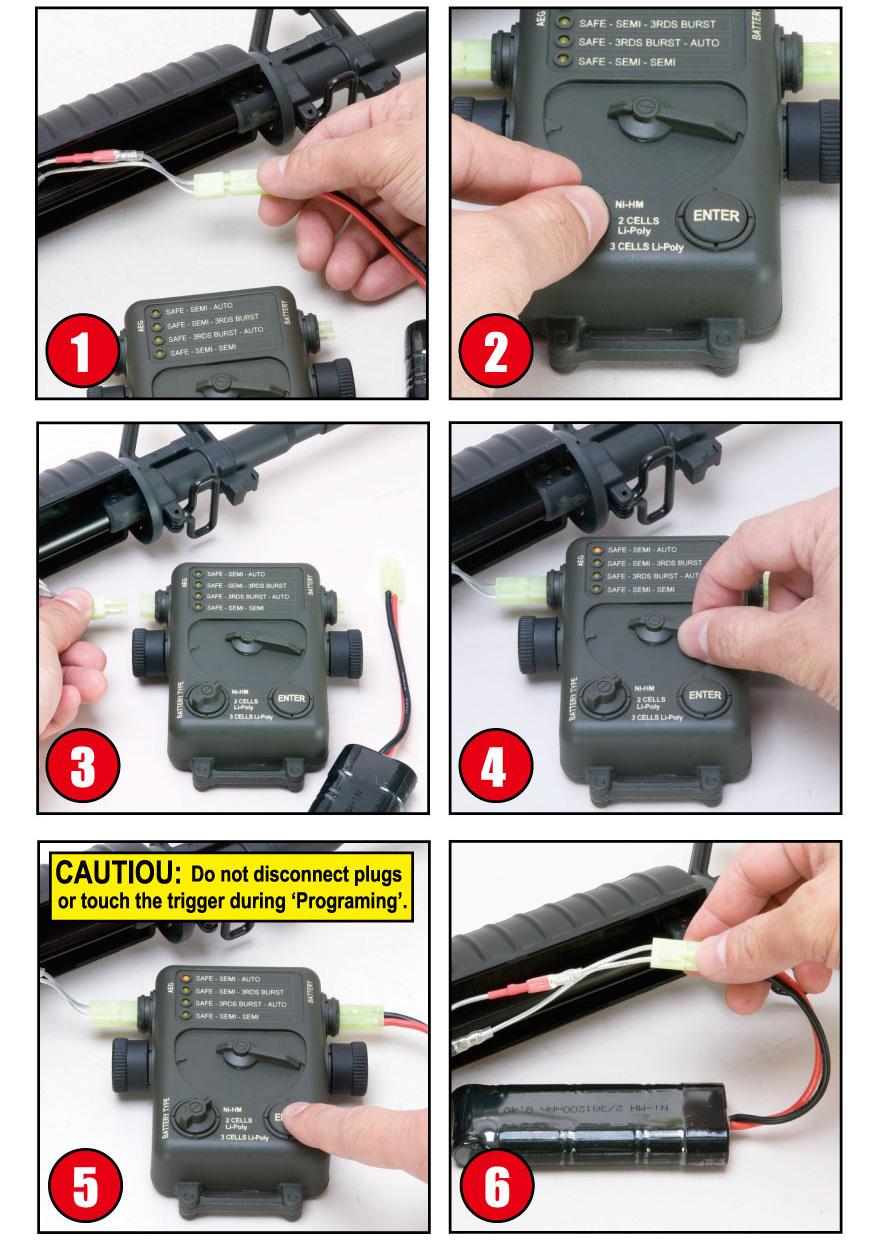 ---